Piatti Quartet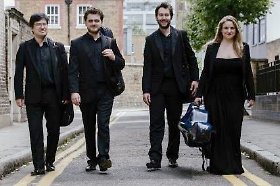 String Quartet

Debussy 

Winter's Edge (Piatti commission)

Turnage 

String Quartet No.8 Op.59 No.2 "Razumovsky"

Beethoven 
We have begun our 2019/20 Season with the first concert in our new venue, Amersham Free Church in Woodside Road.
Our first artists of the session were the renowned Piatti String Quartet, making a welcome return visit to the Club. They got our Season off to a wonderful start, beginning their programme with the String Quartet by Debussy. This is not performed nearly as often as it deserves to be, the ravishingly beautiful slow movement in particular leaving the audience spellbound. The quartet's regular violist was unavailable so the two violinists and cellist were joined by Rosalind Ventris, who had a particular spotlight in the next work, the quartet "Winter's Edge" by contemporary composer Mark-Anthony Turnage. This work was receiving only its second UK performance, having been showcased by the Piatti Quartet at the Wigmore Hall in the spring. A work in four short movements, it was very well received by our appreciative audience. After the interval our artists played one of Beethoven's Razumovsky Quartets with great panache. Their sheer energy, particularly in the finale, brought this excellent concert to an end in grand style. The audience thoroughly enjoyed the music and the new venue which augurs success for the continuation of our Season.
---
The English Piano Trio and Friends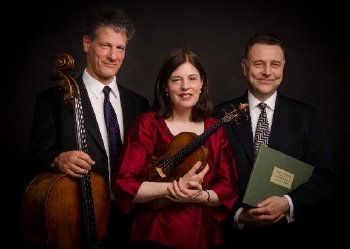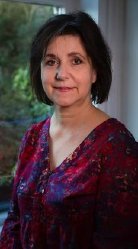 "Mozart: Man and Music" A Portrait in Words and Music
A large and enthusiastic audience at Amersham Concert Club's October concert enjoyed a wonderful evening of words and music performed by the English Piano Trio (Jane Faulkner - violin, Timothy Ravenscroft - piano, Pal Banda - cello) with Susie Mészáros - viola and Roger Ringrose - narrator.
Carefully chosen extracts from letters to and from Mozart provided insights into the man and the composer that were illuminating, amusing and, at times, very moving. In between, the musicians played movements from his piano trios and quartets. And how they played! The communication and understanding between all of the players was outstanding and the balance between the virtuoso piano part and the strings was superb.
It is hard to believe that the publisher of the G minor quartet wrote to Mozart when he received it that he should "Write more popularly or else I can neither print nor pay for anything of yours!"
On Saturday, the quartet's performance of the slow 2nd movement, after a poignant reading of a description of Mozart's death from a letter from his sister-in-law, was listened to in rapt silence and greeted with loud and heartfelt applause.
The Club's season continues at the Amersham Free Church on Saturday 30th November with something very different - an evening of jazz classics performed by the NYJO Ambassadors Sextet. Tickets are selling fast.

---