Details of our exciting new 2018-19 season are now available and a copy of the brochure can be downloaded. We are delighted to welcome back Alexandra Vaduva, Alexandra Lomeiko, Matthew Scott, Martyn Jackson and Viv McLean, all of whom have delighted Amersham audiences in recent years and we look forward to welcoming those musicians who are new to us.
Please note that all of our concerts will begin at 7.30pm, half an hour earlier that in previous years. We look forward to welcoming you during this 2018/2019 season. Everyone is very welcome and you do not have to join the Club to come to a concert.
Our concerts are an opportunity to hear current and future stars in an informal atmosphere. Often the musicians talk about the music they are going to play and there can be opportunities to meet and chat with them.
The Club is a registered charity, number 1048911, and is run entirely by volunteers. We are funded by ticket sales and donations.
Contact 01494 765420 or tickets@amershamconcerts.org.uk for more information about us.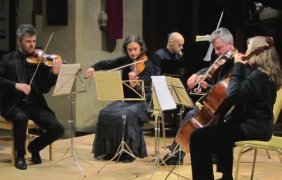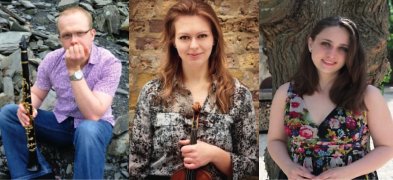 Amersham Concert Club is a member of Making Music